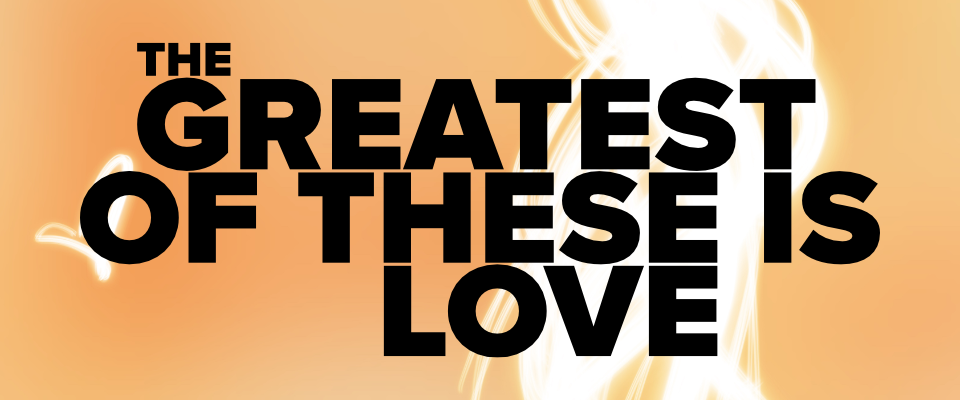 The Greatest of These is Love
When you die, you are given a choice. The first option is to continue on to the Afterworld and experience What Comes Next. The second option is to remain in this world, become a guardian spirit, and watch over your family. Being a guardian is thankless — the living have no idea you exist. Most spirits choose to move on. You, however, chose to stay.
In this solo, narrative game, you play a guardian spirit who is charged with watching over a family member. You'll use your newly acquired spirit powers to influence events in order to protect, encourage, and inspire your charge at various points throughout their life. The ultra-light VRBS system emphasizes taking creative risks and places the focus squarely on the story.
What players are saying
"...a thoughtful and dignified meditation on quiet hopefulness...." -- Emil's Game Room
What you need
To play The Greatest of These is Love, you'll need the following in either analogue or digital form:
An active imagination, a desire to be creative and perhaps a bit sentimental, and a place where you can focus.

Some scratch paper and a copy of the character sheet at the end of this book.

One six-sided die.
What you get
The 20-page A5-formatted PDF.

A separate A5 pdf of the character sheet.

A zip file of the backgrounds used in the PDF, just in case you like them.
Print copies now available
If you prefer your games in physical form, you can get the full-color, A5 saddle-stiched zine. All physical games come with the PDF at no extra charge.

For solo play. Ages 12 and up.
The Greatest of These is Love is copyright © 2022 by David Garrett. Licensed for use under the Creative Commons Attribution 4.0 license.
This work is based on VRBS, designed and authored by David Garrett and licensed for use under the Creative Commons Attribution 4.0 license.
Purchase
In order to download this solo RPG you must purchase it at or above the minimum price of $5 USD. You will get access to the following files:
Greatest Character Sheet 1.0.0.pdf
31 kB
Mission Tracker.pdf
56 kB
Exclusive content
Support this solo RPG at or above a special price point to receive something exclusive.
Community Copies
If you need a lightweight, heartwarming solo journaling game in your life but you're not in a position to pay (for any reason) *or* you prefer to try before you buy, feel free to take a community copy.